Inside the studio
My most recently completed painting captures a morning in my old home in early March 2020. When I took a photo of the sunlight streaming into the kitchen, I was struck by the simple beauty of that moment, and the simple beauty of life. That moment feels poignant now: it captures my blissful ignorance of what was about to hit us. A bitter-sweet memory.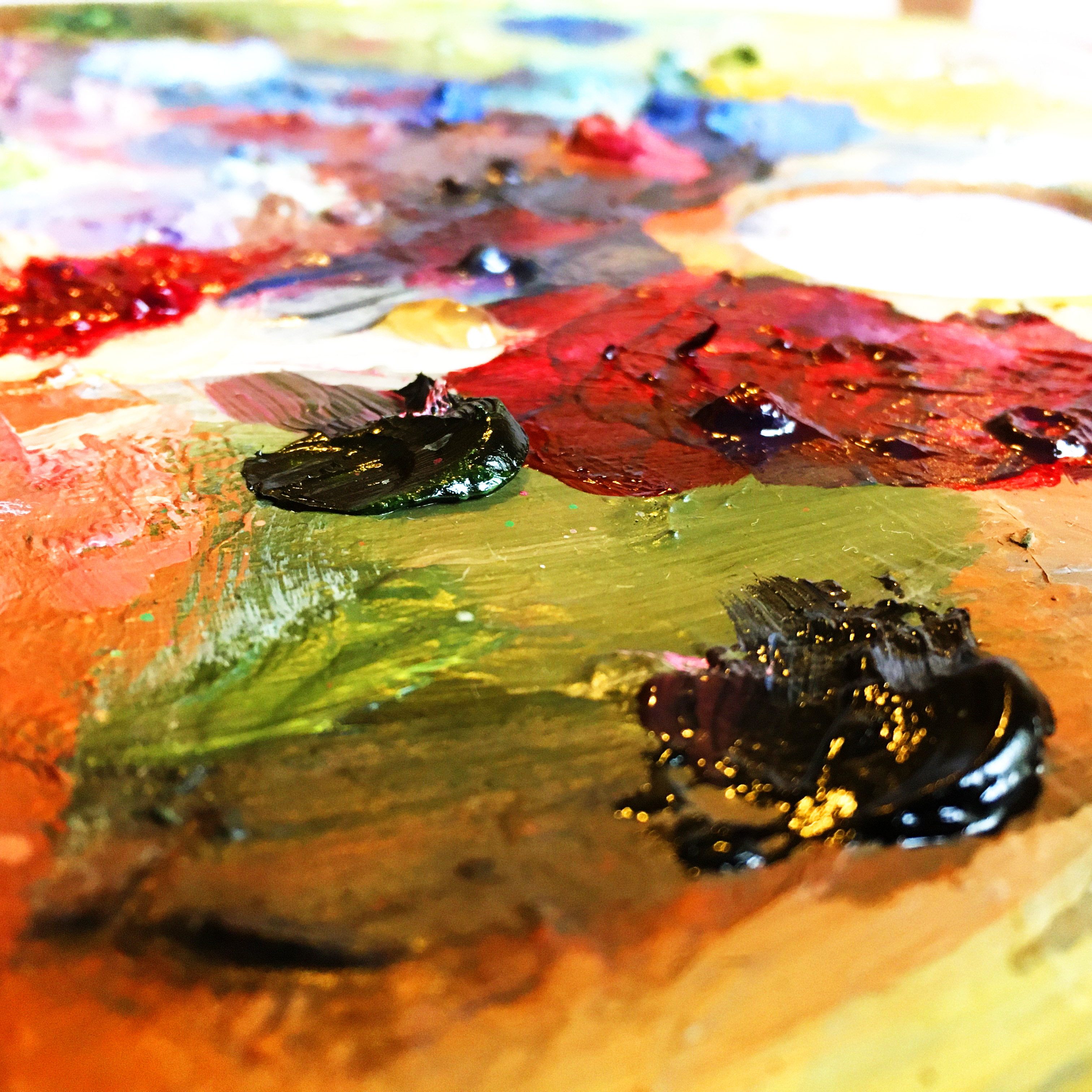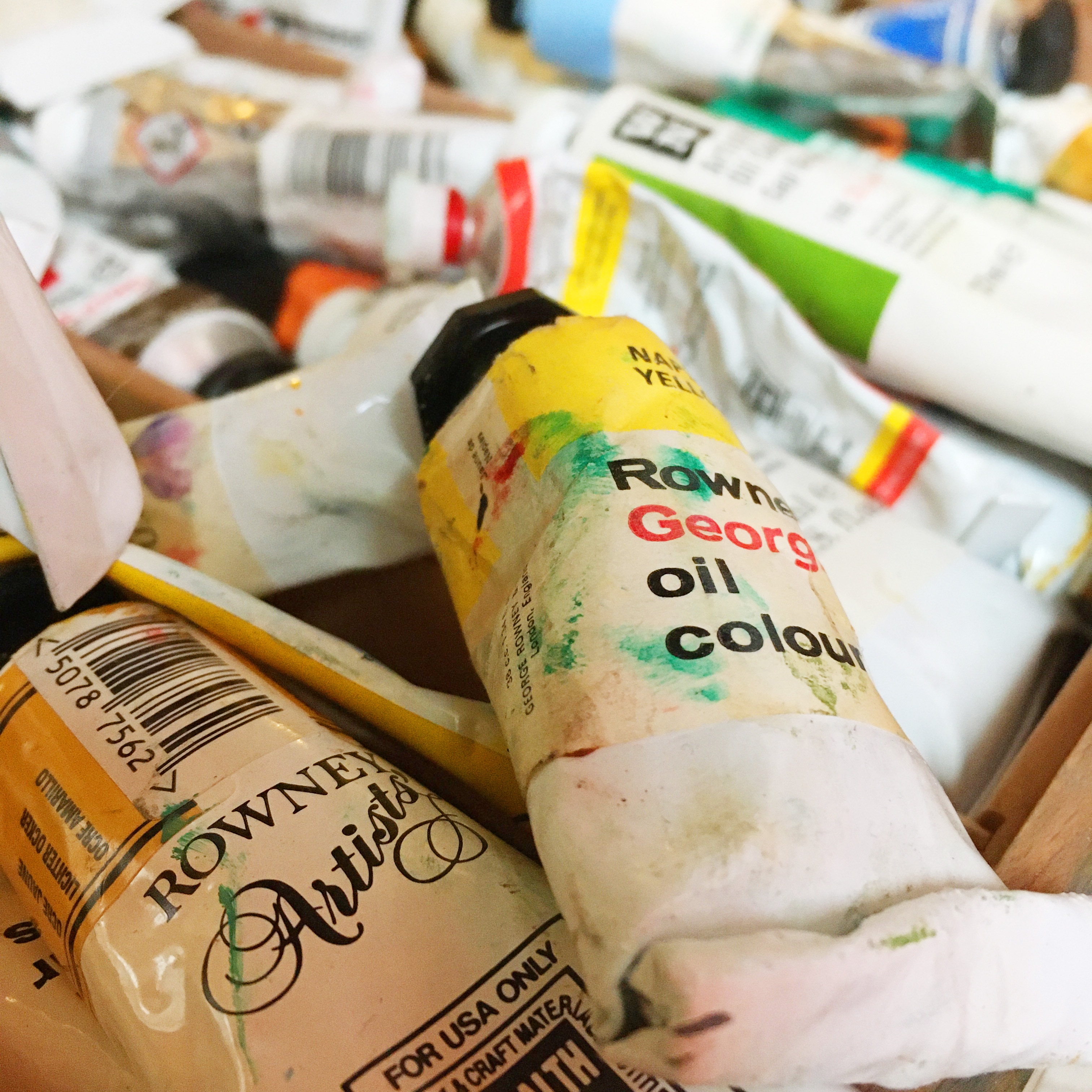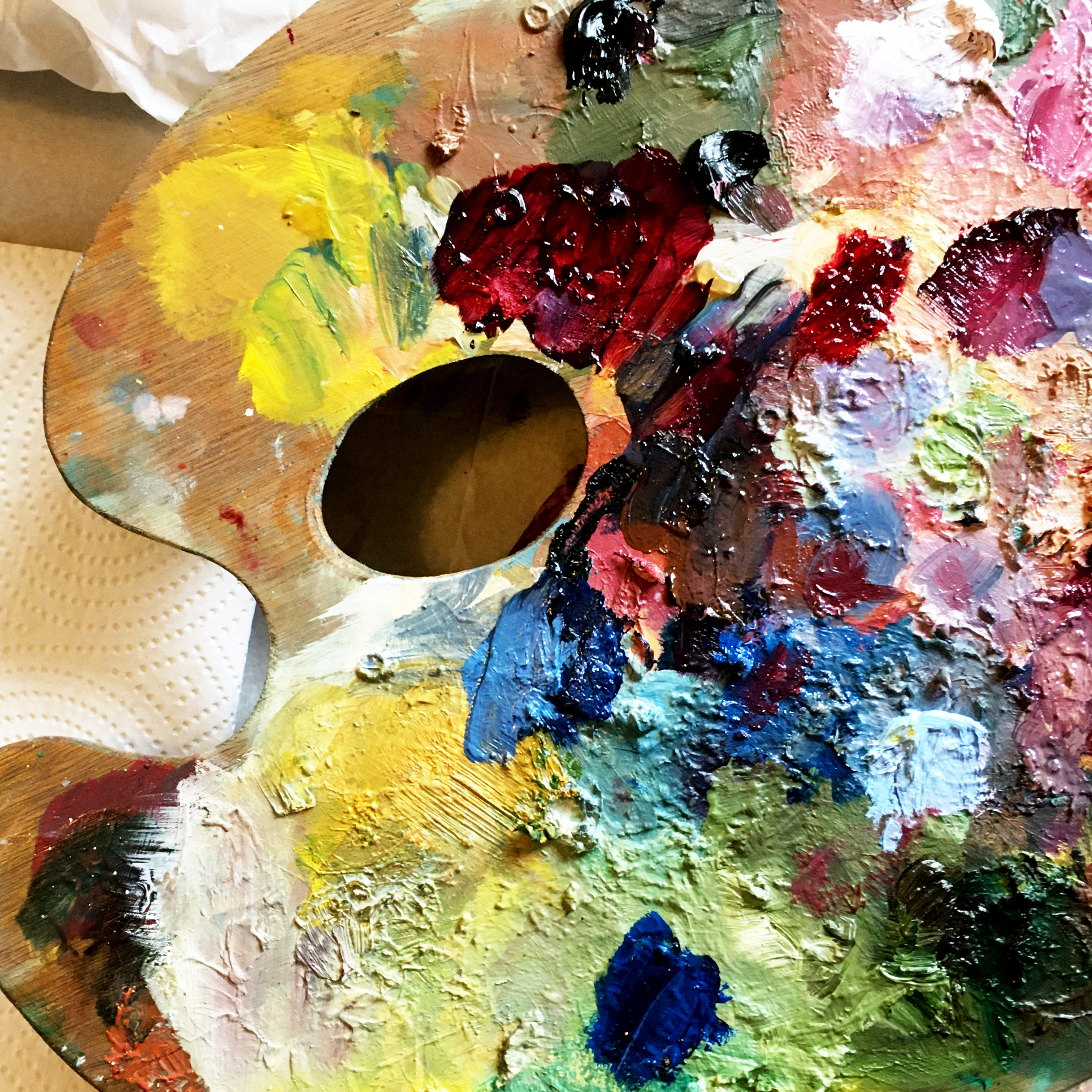 Inside the studio
This painting was inspired by our innate human desire for touch and physcial proximity to those we care for. It was painted in early 2020, as news of Covid started to trickle into our radio waves. Again, it feels poignant in hindsight. Covid has caused us to crave but also completely rethink closeness. Dorothea Tanning's abstract paintings inspired this aesthetic and I intent to pursue this layering technique further.
I have now moved away from the style of paintings I produced throughout 2016-18. These were largely painted for friends and family and embraced a stylised aesthetic inspired by contemporary illustration, the work of Stanley Spencer, Eric Ravillious and Rennie Mackintosh.
ARCHIVE of PAINTINGS (2012-14)